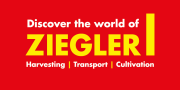 Ziegler COMBI EXPERT 5001 Cultivator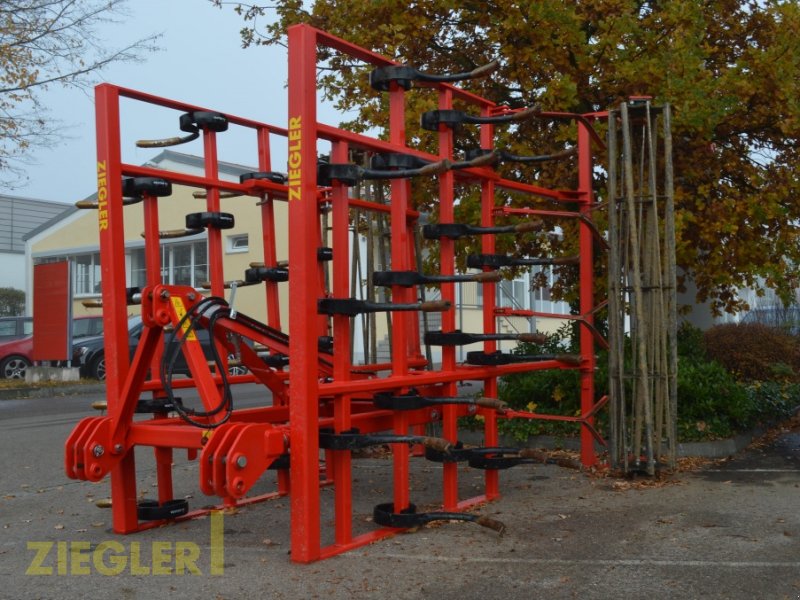 11.769 €
(9.890 € excl. 19% VAT)
Machines-
Location
Schrobenhausener Str. 74
DE-86554 Pöttmes

Condition
Gebrauchtmaschine
Operating hours / hectare
50
Year of manuf.
2018
QF No.: 5927266 / Internal No.: CUL1811
---
| | |
| --- | --- |
| Vendor | gewerblich |
| Machine type | Cultivator |
| Manufacturer | Ziegler |
| Model | COMBI EXPERT 5001 |
| Available from | immediately |
| Working width | 5 m |
| Lighting |  |
| Spring tines |  |
| Folding device |  |
| Tines | 32 Stk |
| Actual working width | 5 m |
---
- 4-balkiger Leichtgrubber
- Hydraulisch klappbar (1x DW Steuergerät erforderlich)
- Fast wartungsfrei
- In der Grundmaschine enthalten: Transportsicherung, stabile Großfederzinken (70x12mm)
- Bis 15 cm Arbeitstiefe
- Zugkraftbedarf: min. 120 PS

Der ZIEGLER COMBI EXPERT sorgt für Belüftung sowie Auflockerung des Bodens im Frühjahr. Gleichzeitig zerschneidet und vermischt er den Boden durch seinen 4-balkigen Aufbau optimal. Perfekt für die flache Bodenbearbeitung geeignet, ist der COMBI EXPERT ein Experte im Bereich Saatbeetbereitung und gewährleistet optimale Strohverteilung durch serienmäßige Streifbleche.
Diese Gebrauchtmaschine ist mit einer Stabwalze ausgestattet.

Homepage:
www.ziegler-cultivation.com

Fordern Sie ein Angebot an. Wir helfen gerne weiter.
---
Begonnen hatte alles vor mehr als 100 Jahren als kleiner Elektrohandel im bayerischen Pöttmes. Aus dem damaligen Einzelhandel ist heute ein moderner Global Player geworden – mit drei internationalen Standorten, über 600 Mitarbeitern und Vertriebspartnern auf jedem Kontinent. ZIEGLER ist heute Weltmarktführer für Rapserntetechnik. Zudem ist ZIEGLER sowohl OEM-Ausstatter als auch Auftragsfertiger für viele international bekannte Firmen. Unter den Marken ZIEGLER HARVESTING, ZIEGLER TRANSPORT und ZIEGLER CULTIVATION bietet ZIEGLER vom Schneidwerkswagen über Maispflücker, Sonnenblumenpflücker, Rapstische und Pick Ups bis hin zu Scheibeneggen, Grubbern und Gülletechnik.
/
It all started more than 100 years ago as small electronic store in Pöttmes, Bavaria. This former retail shop has now become a modern global player with three international sites and more than 600 employees and distribution partners on every continent.
ZIEGLER today is international market leader for rapeseed harvesting technology. Additionally, ZIEGLER is OEM provider as well as contract manufacturer for many international and well-known companies. With the brands ZIEGLER HARVESTING, ZIEGLER TRANSPORT und ZIEGLER CULTIVATION we offer header trailers, corn and sunflower headers, rapeseed tables, pick up systems, disc harrows, cultivators and LM tec.
---
Contact person

Contact
Ziegler GmbH
Schrobenhausener Str. 74
DE-
86554
Pöttmes
VAT No.:
DE217741624
https://www.ziegler-harvesting.com/de/impressum