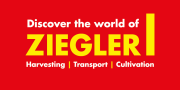 Ziegler FIELD PROFI 3001 Cultivator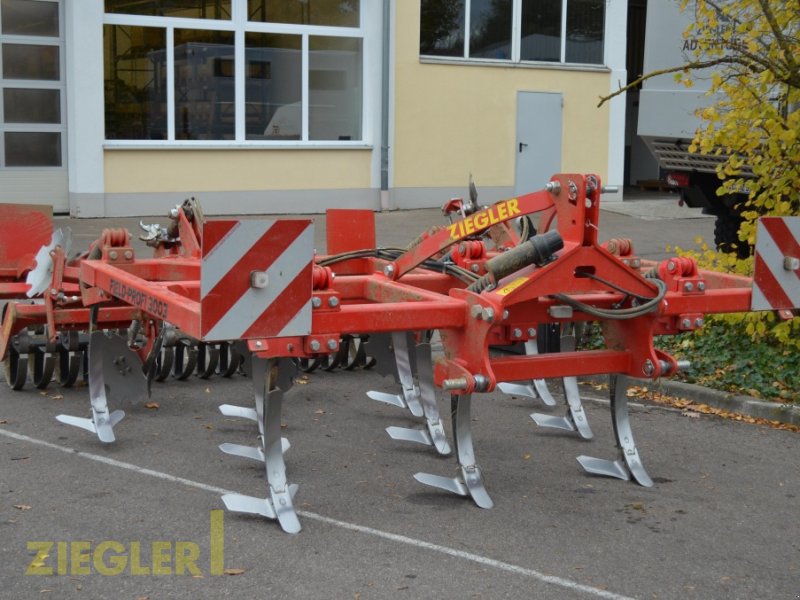 11.327 €
(9.518 € excl. 19% VAT)
Machines-
Location
Schrobenhausener Str. 74
DE-86554 Pöttmes

Condition
Gebrauchtmaschine
Year of manuf.
2017
QF No.: 5929492 / Internal No.: CUL1807
---
| | |
| --- | --- |
| Vendor | gewerblich |
| Machine type | Cultivator |
| Manufacturer | Ziegler |
| Model | FIELD PROFI 3001 |
| Available from | immediately |
| Working width | 3 m |
| Lighting |  |
| Share | Wing |
| Share tip |  |
| Stone protection |  |
| Tines | 10 Stk |
| Actual working width | 3 m |
| Number of discs | 8 |
| Disc diameter | 460 mm |
| Disc type | serrated |
---
Gebrauchtmaschine mit NEUER ZIEGLER-STEINSICHERUNG

- 3 balkiger Mulchgrubber, ideal für Stoppelsturz und das Einmischen von Ernterückständen
- Dachringwalze (Ø 600 mm)
- Hydraulische Tiefenführung
- Anhängung KAT II/III
- Flügelschare mit Leitblech
- Bis 40 cm Arbeitstiefe
- Zugkraftbedarf: min. 115 PS
- Strichabstand: 34 cm
- Balkenabstand: 80 cm
- Ausweichhöhe: 20 cm
- Beleuchtung

Um die steigenden Ansprüche der Landwirte und Lohnunternehmern erfüllen zu können und deren tägliche Arbeit zu erleichtern, hat ZIEGLER den FIELD PROFI entwickelt. Einen äußerst stabilen 3-balkigen Grubber, der ein perfektes Arbeitsbild liefert, für jede Bodenart – und dabei vielfältig einsetzbar. Highlights sind unter anderem die frei einstellbaren gefederten Einebnungsscheiben (Serienausstattung), deren Aggressivität so ganz individuell mittels Oberlenker genau an den Härtegrad des Bodens angepasst wird. Das optimal angepasste Zusammenspiel des Zinkensystems mit der gebogenen Grindel und den Eineibnungsscheiben sorgt in Kombination mit den Leitblechen und dem optionalen Nachlaufstriegel für ein perfektes Mischergebnis, eine ideale Bodendurchlüftung und ein feinkrümeliges Arbeitsergebnis.
Für ein optimales Arbeitsergebnis unter allen Bedingungen bietet Ihnen Ziegler eine große Auswahl an Nachlaufwalzen an. Bei dieser Gebrauchtmaschine ist eine Dachringwalze verbaut. ACHTUNG: Auf den Bildern ist diese nicht zu sehen, da erst nachträglich getauscht.

Optionen:
- Vorrichtung APV-Streuer
- Verschiedene Scharspitzen
- Saatbalken und Nachlaufstriegel
- Steinsicherung

Video eines ZIEGLER FIELD PROFI im Einsatz:
https://www.youtube.com/watch?v=HPJc8ImQdes

Homepage:
www.ziegler-cultivation.com

Fordern Sie ein Angebot an. Wir helfen gerne weiter.
---
Begonnen hatte alles vor mehr als 100 Jahren als kleiner Elektrohandel im bayerischen Pöttmes. Aus dem damaligen Einzelhandel ist heute ein moderner Global Player geworden – mit drei internationalen Standorten, über 600 Mitarbeitern und Vertriebspartnern auf jedem Kontinent. ZIEGLER ist heute Weltmarktführer für Rapserntetechnik. Zudem ist ZIEGLER sowohl OEM-Ausstatter als auch Auftragsfertiger für viele international bekannte Firmen. Unter den Marken ZIEGLER HARVESTING, ZIEGLER TRANSPORT und ZIEGLER CULTIVATION bietet ZIEGLER vom Schneidwerkswagen über Maispflücker, Sonnenblumenpflücker, Rapstische und Pick Ups bis hin zu Scheibeneggen, Grubbern und Gülletechnik.
/
It all started more than 100 years ago as small electronic store in Pöttmes, Bavaria. This former retail shop has now become a modern global player with three international sites and more than 600 employees and distribution partners on every continent.
ZIEGLER today is international market leader for rapeseed harvesting technology. Additionally, ZIEGLER is OEM provider as well as contract manufacturer for many international and well-known companies. With the brands ZIEGLER HARVESTING, ZIEGLER TRANSPORT und ZIEGLER CULTIVATION we offer header trailers, corn and sunflower headers, rapeseed tables, pick up systems, disc harrows, cultivators and LM tec.
---
Contact person

Contact
Ziegler GmbH
Schrobenhausener Str. 74
DE-
86554
Pöttmes
VAT No.:
DE217741624
https://www.ziegler-harvesting.com/de/impressum